Welcome to RoseHaven Massage
Relaxed Body, Calm Mind, Renewed Spirit
Before booking your appointment, take a few moments to explore our massage menu. This will help you choose the session that best meets your individual needs, state of mind, and desired results. Further explore our main menu for spa services, skin care and professional body waxing options. Appointments are available for minors when accompanied by a parent.
We schedule your appointment with ample time between clients, thus ensuring you receive personal attention and privacy. This spacing between clients provides us time to thoroughly sanitize, ensuring you the cleanest environment for every individual session. Arriving a few minutes before your scheduled time is recommended to allow for a brief consultation, and relaxation before your session.
Online booking is available for all our services, look for the 'book now' tabs placed throughout our site, this is the fastest way to ensure your appointment. We also welcome your questions and inquiries about our services and availability, please call or text (251) 228-2077, or tap the "contact" tab on the menu to email us.
May you be well, be calm, be in balance. Thank you for choosing the therapy of massage.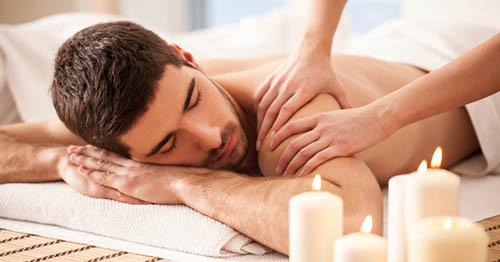 Swedish ReInvented
Medium to Firm Pressure
60 min. treatment / $85
90 min. treatment / $120
Add on organic essential oils for a customized, heated compress aromatherapy experience.  $10
Heated compresses and warmed stones begin to relax muscles and tendons in preparation for a variety of customized, applied massage techniques. A perfect choice for relieving tight, sore muscles, improving range of motion, and overall full body relaxation. This massage is as relaxing as it is serious in it's therapeutic benefits.
Relaxing Lymphatic Massage
Feather Light to Light Pressure
60 min. treatment / $85
90 min. treatment / $120
Add on a chilled Jade rolling facial to your customized 90 minute Lymphatic session. $10
Light, organic grapeseed oil infused with healing sweet Orange, sedative Petitgrain and calming Tangerine essential oils encourage a state of deep relaxation and stimulates lymph flow. A beauty enhancing and health focused massage in one. Customized to meet your needs, this massage can be full-body, decreasing fluid retention, or focused on specific areas that need improved circulation and decreased puffiness. Perfect for relaxation and safe following any surgical procedure*, aids in faster healing and prevents excess scar tissue. Light and relaxing.
Add on a chilled Jade rolling facial to your customized 90 minute Lymphatic session.  $10
*Skillfully applied immediately following breast cancer surgery, this delicate technique has been proven to permanently repair and redirect lymph flow, preventing life-long swelling issues after lymph node removal! Discover the "magic" of lymphatic massage for your beauty and health.
Best results are immediately following surgery. Discuss with your surgeon for medical clearance, so your massage can be scheduled prior to surgery. I am specialized in the Voller Method medical lymphatic massage techniques, and an in-home session can be arranged.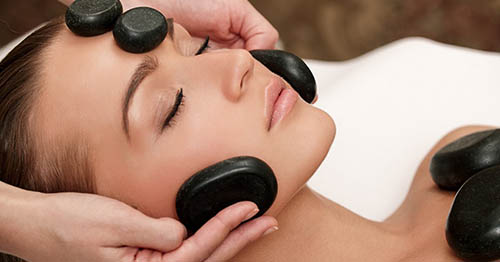 Hot Stone Bliss
Medium to Firm Pressure
60 min. treatment / $85
90 min. treatment / $120
Add on organic essential oils for a customized, heated compress aromatherapy experience.  $10
Organic coconut oil and heat from smooth basalt stones penetrates muscles releasing all tension, creating total physical and mental relaxation. This session is the perfect choice for pampering, rejuvenating, and honoring oneself with therapeutic massage. De-stress and enjoy the bliss of heated stone massage.
Aromatherapy Renewal
Light, Medium, to Firm Pressure
60 min. treatment / $85
90 min. treatment / $120
Experience the healing power of aromatherapy. Heated compresses infused with organic essential oils and skillfully massaged into skin and muscles enhance this session for relaxing, therapeutic results. Customized for your needs, a selection of our aromatic oil blends, each with specific properties of focus like Detoxing, Cellulite Diminishing, Revitalizing and Relaxing. Or choose Headache and Allergy relief. Symptoms melt away with this relaxing, renewing massage.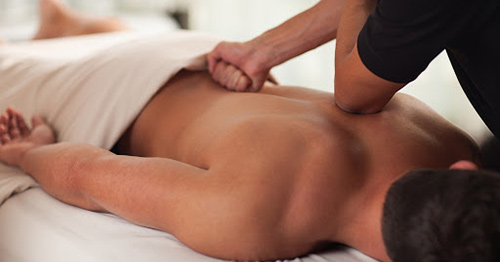 Deep Tissue Massage
Firm to Deep Pressure
60 min. treatment / $95
90 min. treatment / $135
Add on organic essential oils treatment for muscles – $10
Heated compresses and warmed stone massage begin relaxing to the outer layers of muscles. Sustained pressure using slow, deep strokes targets the deeper, most inner layers of your muscles and connective tissues. Relaxing, helps you unwind mentally, and helps to treat muscle pain and tightness.
Add on to any massage / $10-$20
Add on a soothing, softening, joint pain relieving treatment to any 60 or 90 minute massage. (includes Lymphatic Massage) Heated paraffin wax coats hands and feet in luxurious warmth. Add extra pampering to your next massage without adding extra time.
$10 Paraffin Wax for Hands
$10 Paraffin Wax for Feet
$20 Paraffin Wax for Hands & Feet
Smooth Hands & Feet
30 min. treatment /  $40
Add on to a 60 or 90 minute massage (excludes Lymphatic Massage). Exfoliating organic sugar cane scrub polishes away dry skin, steamed towels soothe tired feet and hands, rich moisturizing lotion penetrates skin for rejuvenated, happy feet and softer, smoother hands.
30 Min / $40
Add on to a 60 or 90 minute massage (excludes Lymphatic). Enjoy the benefits of skin care with your massage. Our acne clearing treatment, customized for the back and shoulders area. Purifying cleanser and organic Bentonite clay with apple cider vinegar masque is applied to the back and shoulders area, finished with Acne clearing peptides and softening moisturizer.
SCHEDULE YOUR APPOINTMENT TODAY!
Get the ultimate massage experience, call (251) 228-2077
What Our Happy Clients Are Saying…

Erica Miller
03:39 10 Jun 21
Such a relaxing experience! The best part of the trip to Orange Beach, thank you, Roselee!!

erin barile
18:43 14 Apr 21
They travelled out to our condo and we had massages overlooking the gulf.. it was amazing!! Very professional, excellent massages! Would highly recommend, especially if you need someone to come out for a massage!

Jody Marsh
22:19 15 Feb 21
I cannot recommend Rosehaven Massage enough! This is the place to be for relaxation and/or recovery. I began weekly massage treatments with Roselee in November 2020 following a rotator cuff repair, bicep repair, and subsequent frozen shoulder that required a 2nd surgery (MUA). (Two surgeries on the same shoulder in a 10 week timeframe) To say that I was in pain and very nervous about anyone other than my surgeon and physical therapist touching my shoulder is the understatement of the year. However, the tension and restriction greatly limited my ability to move my arm normally. I was making concessions with other muscles that soon become irritated, overused, and knotted up so bad I couldn't sleep. At my first appointment, Roselee listened intently before ever starting the massage to better understand exactly what my condition and inhibitions were. From day one, she has worked skillfully and within my limitations to slowly begin to restore some comfort as I continue physical therapy and recovery. She has educated me about the process of therapeutic massage and taught me things I can do at home to help ease muscle spasms between visits. I didn't come to Rosehaven for a "day at the spa". I came because I desperately needed something above and beyond what I've gotten at other places. If I could give her 10 stars, I would. Thank you, Roselee! very good deep tissue massage, would highly recommend I have had multiple massages from Roselee and love that each time, she personalized the treatment to accommodate my needs. She is able to give a deep tissue massage and pinpoint trouble areas without it being a painful experience. Every time, I leave feeling incredibly relaxed. She is my first stop when I come to Orange Beach and my last stop to prepare for a long drive back to Louisiana! Roselee was very delightful, thorough, and accommodating. I traveled to the Gulf Shores with my best friend for a nice relaxing getaway. I haven't felt this relaxed since laying in the sun doing absolutely nothing. I've had several massages and I must say this was one if not the best. She was very attentive to stress areas. The hot stones were amazing. She has gifted hands!!!! I highly recommend her services. I will be back!!!
SCHEDULE YOUR APPOINTMENT TODAY!
Get the ultimate massage experience, call (251) 228-2077